What did I remember about South Vietnam, the homeland of my father and my ancestors? South Nam was the land of 1000 years' war with China, and more wars against the expansion of Marxist Socialism and Communism, according to the western countries like France and America. The memories of war and peace were written in this famous sentence "Gia Tài của Mẹ để lại cho con là nước Việt buồn." A simple lyric that stuck in my head since the day I understood the Vietnamese spoken language.
This is a personal story about me – The Son of Dalat, and the story goes like this: my name is Lê Văn Đa (Phú); Phú is my nickname, and it means rich.  My patron Saint name is Giuse or Joseph in English. Thus, I am constantly under the protection of Saint Joseph, the foster father of Lord Jesus Christ. When I arrived on this planet, there were half a million American GI in South Nam to engage in deadly battle with the communists known as VC.
Dalat is a small paradise city located on the high central plateau of South Nam: a city with many lakes, waterfalls, and beautiful pines forest. Dalat was known as an enchanted city because when the mountain fog in the pine forest glowed with sun rays and it mystified the French tourists and American GI. It was famous for its clean air, rolling hills, steep streets, beautiful flowers, coffees, and teas. It was hidden gem and known as the city for secret lovers.
My parents lived with our grandparents in the stonemason French style brick house. I was the youngest son of a retired government official. My mother was an elite merchant and business owner. My parents had nine children which was very normal in South Nam culture. My older brothers were South Nam's officers and soldiers. My siblings and I went to Viet Anh, a private elementary and middle school. I was a Cub Scout and loved to play football as known soccer in America.
As a child I wanted to become an Oriental Medicine Doctor like my maternal grandfather or to become a writer like my paternal grandfather when I grow up. It was a simple dream and only a dream because life was filled with many twists and turns; like many South Nam people during a wartime, I did not know what the future hold. I was taught by my grandparents to trust God, my providence, for God know my future. God love me and will do what is best for my life; all I need to do was praying and to become a prayer warrior.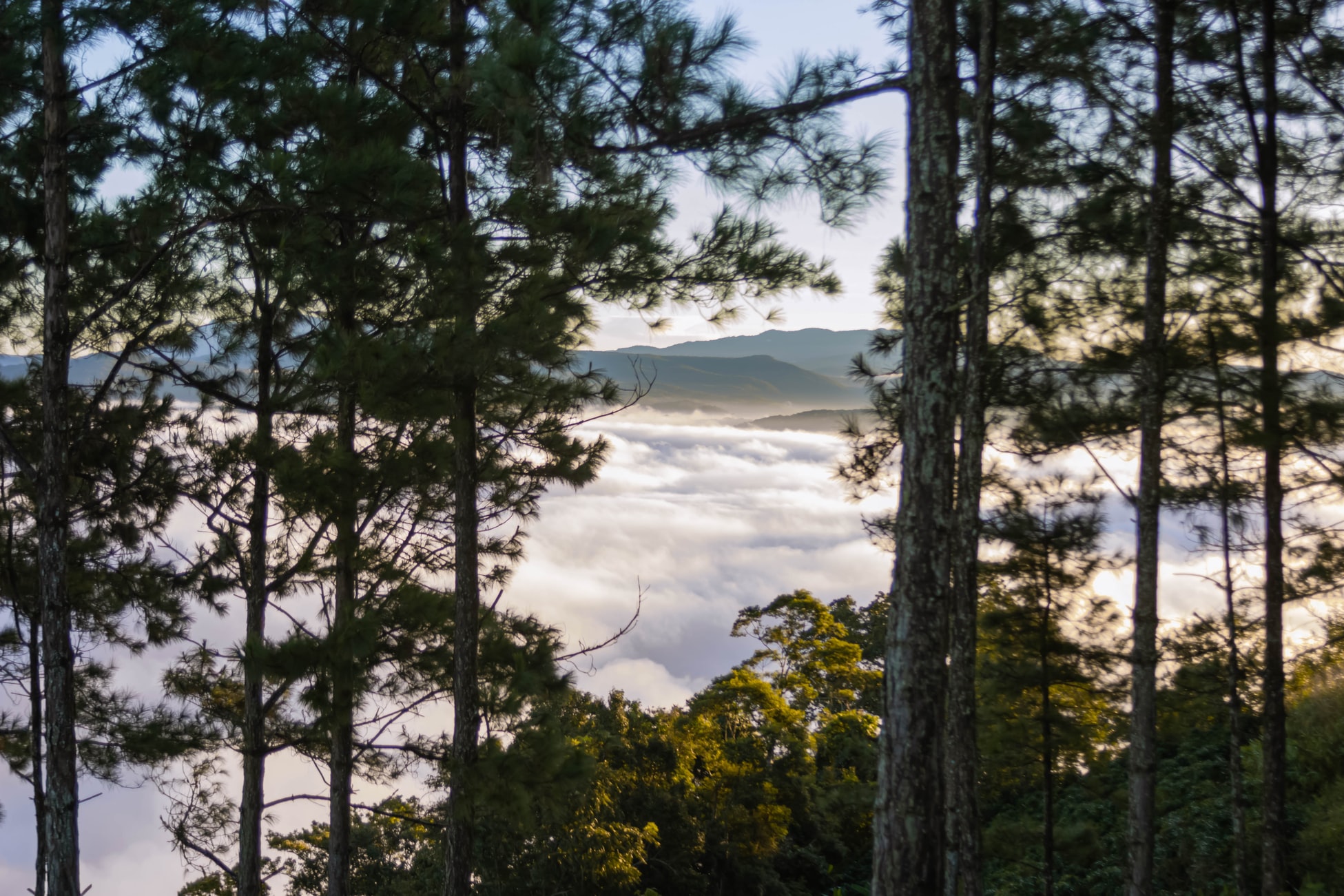 As the Vietnam War raged on my education was often getting interrupted because of sneaked attacks from the local VC forces. The VC loved to attack the markets and/or the schools where the people were most vulnerable. It was sad and the result of long cruelty of war because I saw many schoolmates died untimely manner just because we were young children in a war-torn country. However, I was very fortunate because one of my mother business was renting out the martial arts comic books and magazines known as "Truyện Chưởng". I spent most of the raining season reading Vietnamese from Kim Dung the father of "Truyện Chưởng" and most of Vietnamese famous authors. I became a keen reader and I loved to read poems and short stories.
South Nam was a beautiful place, but I will never ever forget the tragedies that came upon the shoulders of South Nam people. The images of death and destruction in my fatherland during the Vietnam War will stay with me forever as I learned more about the death by communism; there were over one hundred million people died because of the communism. The first image of the war casualties was a crash of South Vietnam air force airplane into Hồ Xuân Hương lake. The local people tried to save the pilot, but he succumbed to multiple injuries and passed into eternal heavenly home.
Another tragedy from my childhood in South Nam was that I had to leave my pet dog named Keno during the evacuation when the North Vietnamese Army invaded the city from the countryside. Keno was an American service dog that was given to my father when his American GI friend left South Nam as the Vietnam War was drawn near to an end. I never saw my pet dog Keno again after the separation. We walked to the small airfield called Liên Khương airfield and flied into Saigon.
When we landed in the Biên Hòa airfield we walked toward the Saigon the capital city of South Nam. For the first time in my young life, I saw so many dead bodies on the streets; these people were the innocents South Vietnamese who were killed by the North Vietnamese rockets. These images sometimes comeback in my dreams and it had become a part of my adult life. I saw the looting around Bến Vân Đồn street on the day we now called the Fall of Saigon. I also saw the tears rolled down on my father's cheeks.
The dead silence in the house as we just sat, and nobody spoke a single word; we just did not know what will happen next. Few months after the North Vietnam Army conquered and ransacked the country. My family lost all properties of many generations to the communist party. My father and mother decided that we need to leave South Nam to live free. My father was putting under house arrest by the communist therefore we had to leave him behind. "When you leave you don't come back.", that was the last sentence I heard from my father's mouth.
Until this day I still remembered the house and location; it seemed that moment had frozen in time. I remembered my father, a loving man, that I loved and respected so much because of his gentle way of dealing with the town people. He treated everyone in town with much love and tenderness. He housed and fed the poor refugees from the frontline.
I remembered my mother held my last birthday party in South Nam as I turned twelve years old. She baked a small "Bông Lan" cake for me. We celebrated my birthday without balloons or gifts. In the darkest hour of the night, my mother took my siblings and I for a long never returned road trip. As we walked and took buses from the mountain city to the coastal fishing village named Rạch Sỏi to escape from South Nam. Our destination was America, land of the free.
Forty-six freedom seeking people from different parts of South Nam were packed into a small twenty feet shrimp fishing boat liked sardines. The stench smells from diesel fuels, and seawater combined with the human vomits and sweats still haunted me to this day. I believed this was the reason that I had confined space phobia also known as claustrophobia. The memories of that voyage to Thailand will always imprinted in my mind. That horrific voyage made me became a stronger believer of merciful God who created the universe of causes and effects as I learned to walk by faith and not by sight.
The boat ran out of fuels after four days on open water and the boat was drifted; some angry people almost tried to toss the captain overboard. We thanked God they calmed down and did not kill that "Tài Công". After a scary night of floating without knowing where we were and how far from Thailand's shoreline, an Australian boat on its way to Hongkong saw our small fuel-less boat with the white flag "SOS" on the mast. The big ship came by and gave us fuels, water, and foods. We learned we only one hundred and forty kilometers from the Thailand's shoreline. I and everyone in the boat were so happy because we survived and landed in Thailand. I remembered we were on our knees prayed and thanked God for saving us and delivering us from Vietnam, a communist country.
I still remembered the song "Biển Nhớ" played on a loudspeaker when we stayed in the UN refugee camp; we just sat on the shoreline every evening to watch the ocean waves and cried for we lost a country called the Republic of South Vietnam and we were self-exiled in search of freedom from political executions. After six months in United Nation refugee camp, we arrived in America to start our new life just like what had been written in the Bible, God gave us "Trời mới đất mới.", where my family settled in the land of milk, honey and full of opportunities.
Thank you, God! Thank you, God, for deliver our family from the Red Devils. When we arrived, my mama had $4.10 in her pockets. A new life in the land of the free and the brave was not easy as it seemed. However, America was and always will be a beacon for people who want to live free under the sky of heaven. I knew America through Hollywood western movies: John Wayne, Clint Eastwood, and Steven McQueen. The culture and the people were not like that in the movies; it was a shock to me, but I was soon learned and adapted. I loved skateboarding and it was my favorite mode of transportation. My family lived in a rundown two small bedrooms apartment and my teenager years flew by fast as I was nursing my mother who got cancer right after we arrived in America. We were cut off from all forms of communication with Communist Vietnam due to an embargo which was lifted in 1992; for years we did not have any news from my father.
Many years later I found out why my father was put under house arrested and then sentenced in re-education camp for many years. He served in former President Ngô Đình Diệm government. The agony was my father had been retired from South Nam government for over fifteen years when the North Vietnamese Army invaded and conquered South Nam. However, my father's enemy the VC remembered and wanted to punish my father for working with a government that served "Đế Quốc Mỹ ~ impérial" USA, their immortal enemy. I listened to many sad stories from my mother's sickbed about her time in South Nam for life in South Nam was full of agonies. My siblings started to work to support our family for we do not know much about welfare or government assistant. My siblings went to ESL classes at the local college, and I enrolled into middle school where I learned English as a second language.
I was daydreaming a lot about South Nam in classes and often got into troubles with one American student. He bullied me and blamed me for the causes of his father's death; his father served in Nam and came home in a casket. When I turned fourteen, I received an economic hardship permit from the school counselor which allowed me to work four hours during school days; the permit was a gold mine. I started to work at Burger King after school. I loved playing soccer, but I can only watch the kids played across the street from the Burger King restaurant. Sometimes the soccer team came to the Burger King after the games; I looked at their uniform with admirations. During the scorching summer, we worked on the farms for daily wages along the immigrants to pick veggies and to clear the fields. The time I spent on the farms was very valuable because I learned more about the Vietnam War that caused the death of my older brothers who served in the South Nam Army.
As time went on, I assimilated into American culture: the good, the bad and the ugly. I took the US citizenship test and became US Naturalized citizen. With the US passport I can travel everywhere but not Vietnam. I joined the BSA and loved to camp in the great American wilderness. I took Shotokan Karate at the local college and Vietnamese martial arts at the local dojo. After college I took a job as Field Application Engineer for an electronics company and traveled the world to install semi-conductor tools. I met peace loving people and learned world cultures and local customs. I traveled and worked in many highly developed countries for the last thirty years thus I can declare America is number one country in this world for I can have Whataburger's hamburger in the morning, Viet Phở at noon and Bánh Mì Ba Lẹ in the evening.
One day as I traveled to South Korea, and I read the Bible's passage; it is not good for man to be alone thus I asked my older brother for his permission to get married. I am now happily married to a lovely French-Vietnamese descendant woman who also happened to be a South Nam boat person.
At the present time I am working for a local municipal government and my better half is working for the state government hospital where we live. We are working and paying our dues to support this great nation that gives our family a chance to live free and an opportunity to practice our faith freely. Now as I am looking back the last forty-five years it seems like just yesterday. The only thing that I am regretting of leaving South Nam was not able to see my papa for the last time when he passed from this life and entered heaven. May our merciful God grant his perpetual lights on my parents and all South Nam people who died in the Vietnam War and on the "Vượt Biên" voyage in search for freedom.
I want to share a quote from my mom, a gentle soul, "Tự Do là vô giá." loosely translated as "Freedom is priceless." and I want to end my story with a poem "If We Must Die" by Claude McKay. I read this poem every year on April 30th to remember the generals and soldiers of South Vietnam.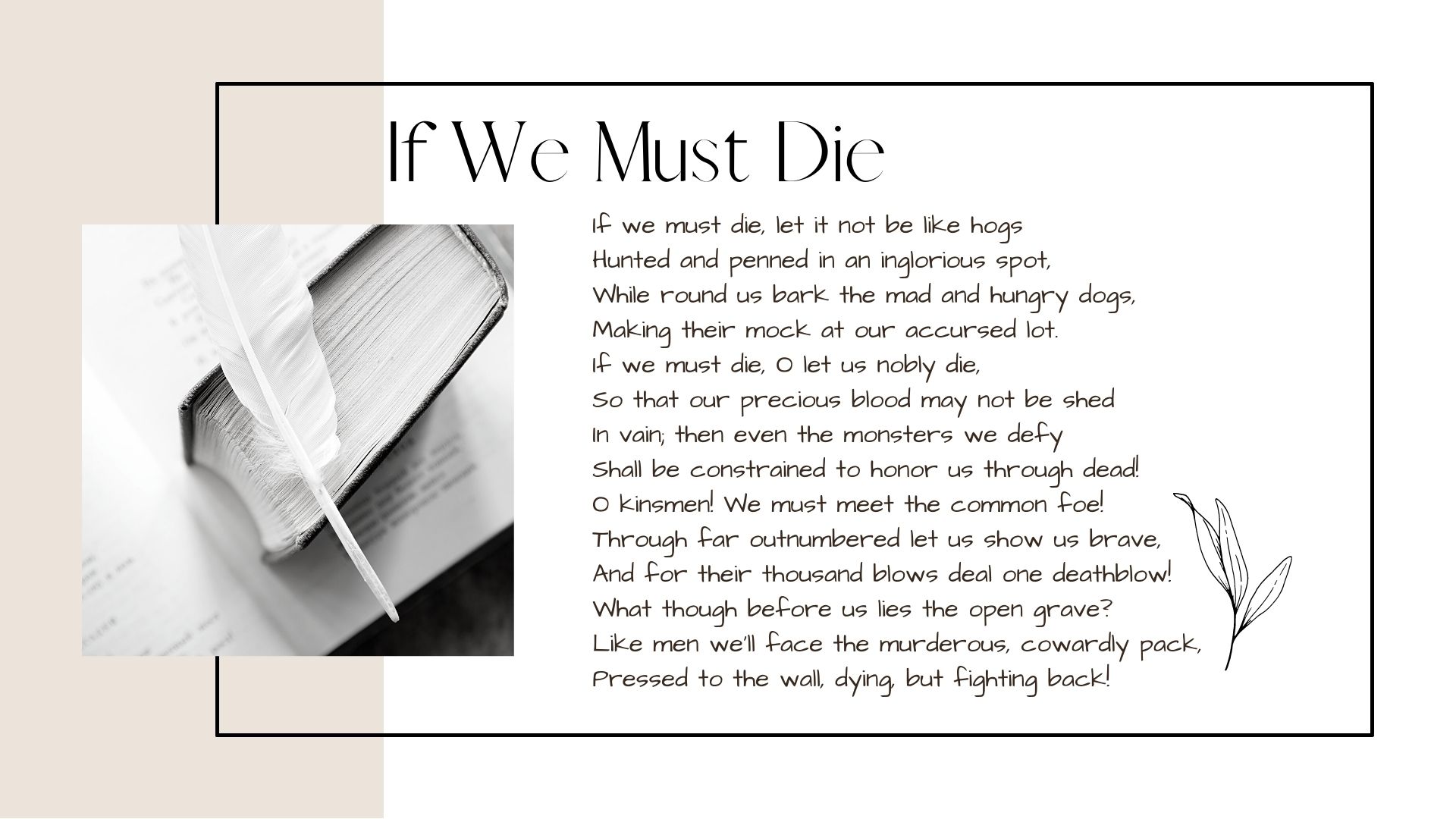 Joseph Darich Levan
Cowtown
7.21.2021